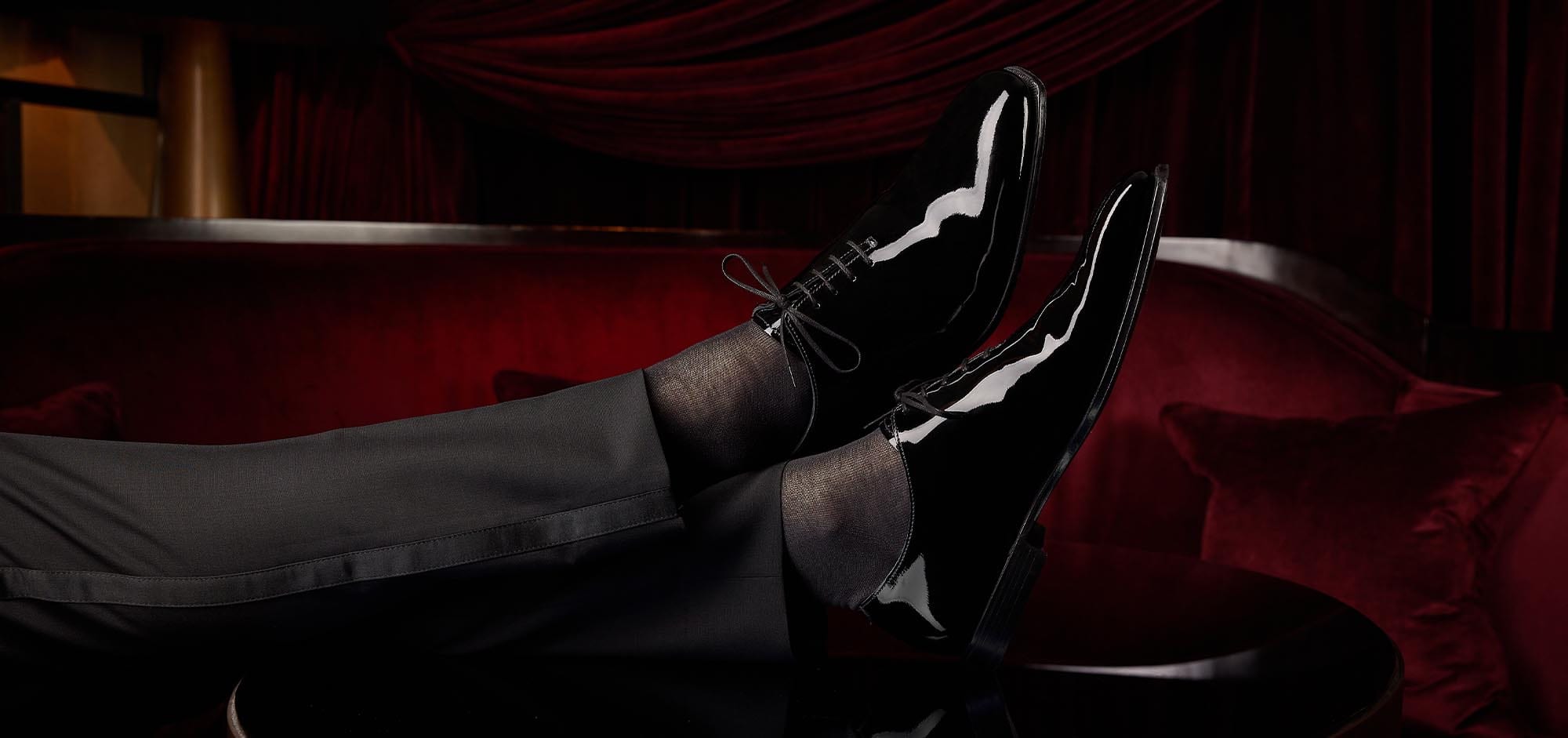 There are Oxfords, then there are Oxfords from Crockett & Jones… And then there is ALEX, Crockett & Jones' best-selling Oxford.
To add some context, Alex is a wholecut Oxford featuring a seamless forepart. The creation of a wholecut requires expert Pattern Cutters working 'seamlessly' with a highly skilled Laster. Lasting is the process of pulling a a leather upper over the very foundation of a fine shoe, a Last. A whole piece of leather is a Laster's worst nightmare and commands great care and attention.
Occasional, Dress or Evening footwear, often have one thing in common; Patent leather. Patent is a coated leather using specialist processes to do so. The quality of Patent leather varies enormously, and as with any type of leather, to use the best you have to source the best, as we do at Crockett & Jones.
With a long-standing history of producing Patent shoes that dates back as long as Patent leather itself, we know a thing or two about quality. However, Patent leather presents one 'glaringly' obvious issue to those brave enough to use it. Its mirror shine… Patent's mirror finish demands the highest quality from our manufacturing staff, and in the instance of Alex, highlights every contour of our best-selling, Last 348. An iconic, chisel toe form and arguably the most innovative last from a generation of shoemakers. Last 348 is THE perfect last for our most opulent evening Oxford to date.
For this year's festive season, we have combined our most elegant Oxford, a flawless material, and produced it on our worldrenowned 348 last.
Get the look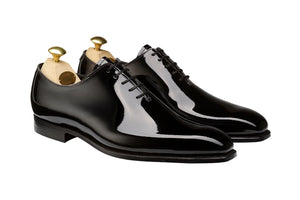 Black Patent