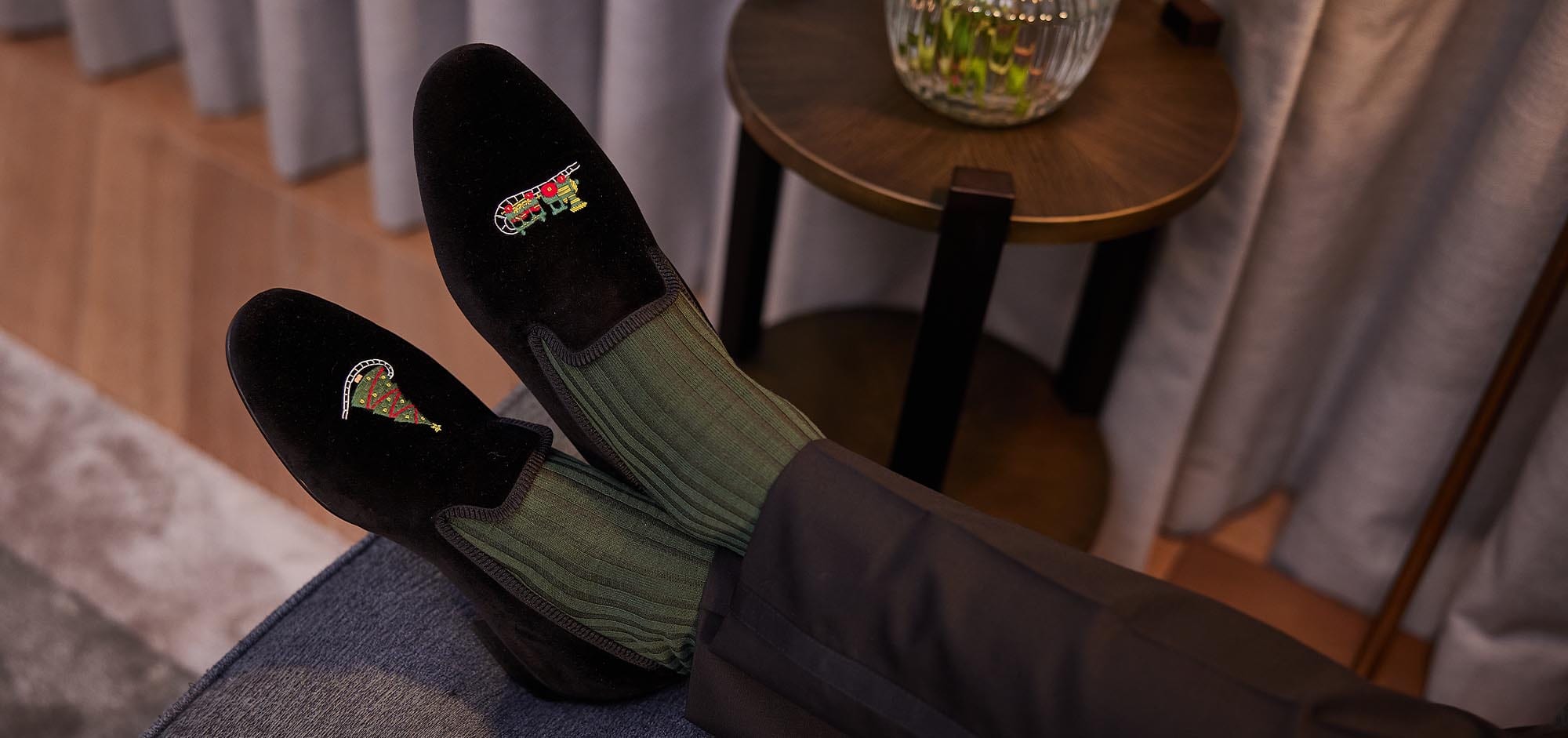 The icing on our festive fruitcake, was an opportunity to develop a new seasonal velvet slipper. Not one to pass up an opportunity to celebrate Christmas.
This year is no different, although we may have pushed the sleigh out a little further in the design department. On the right, we have a decadent Christmas Tree. On the left, you will find Crockett & Jones' Polar Express (of sorts!).
Finished with a festive shade of Burgundy quilted linings, offering silk-like comfort whilst you sit back and take stock on what we wish to be a wonderful Christmas period for you and your family.
Get the look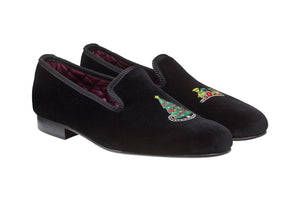 Black Velvet