A style originating from the Victorian era, it is believed that Chelsea Boots were designed by Queen Victoria's very own bootmaker, as early as the 1830's. Tasked with creating an easy to pull on and off ankle boot for her majesty, The Queen, that proved to be a resounding and long-term success.
From then, the Chelsea boot became high fashion in the early 1900's and was then adopted by equestrians worldwide, becoming known as the 'paddock' boot. The Chelsea boot gained status in the countryside scene and has firmly remained the perfect crossover style from town to country.
Crockett & Jones' aptly named 'Chelsea' boot first appeared in our Stock Collection back in 1961, and has since then rose in popularity with customers looking for the ideal smart casual boot style. Our elegant Chelsea 8, is now available in four different colourways as well as a Dark Brown Suede G fitting option. Lasted on the 341 last, adding to Chelsea 8's traditional style characteristics, it offers a medium rounded toe with the perfect balance of formal business and casual style aesthetics.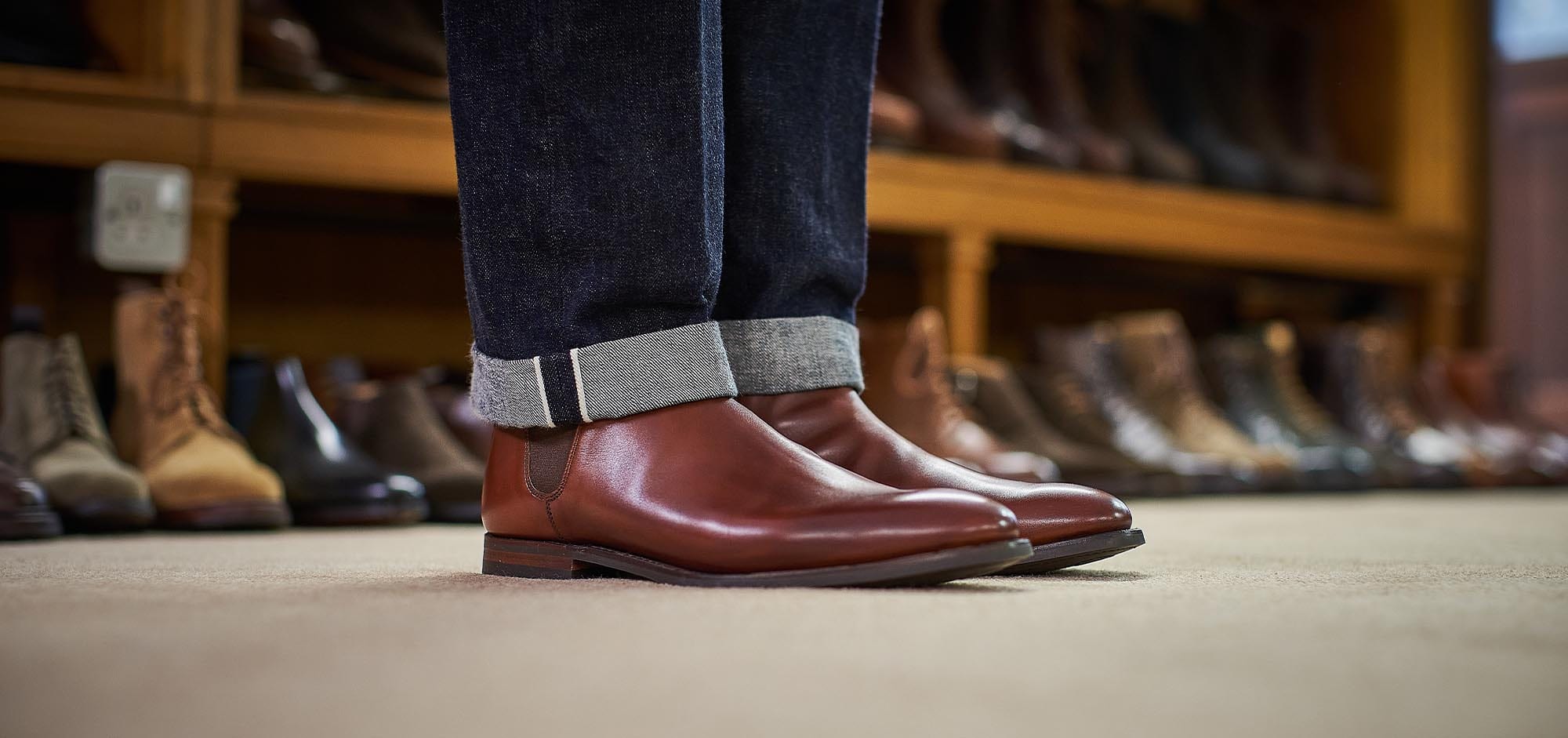 The introduction of our 'City' sole back in September 2016, saw our Chelsea 8's become one of the first styles to adopt this newly improved rubber sole option. With sharp edge trimming and a reduced waist, the 'City' sole gives Chelsea 8 the comfort, practicality and longevity of a rubber sole with the formality of a leather sole.
Our products and their names have become icons, personalities even. They don't just have relevance, they have become reference points of value and quality – recognisable from Crockett & Jones. Chelsea 8 is definitely here to stay!