A Derby is a popular shoe, if not for its country origins, but for its fitting qualities. It is a style that offers greater margins of adjustment to ensure the right fit is achieved, from the very first time you try them on. A Derby is often the choice of shoe for the bearer of a wider foot.
More traditional Derby's are of the full brogue variety with a wing tip design coupled with heavy brogue detailing to suit. However, Derby's of today can be found across all categories: Rubber soles, Leather soles, three eyelet, five eyelet, dress shoe, unlined… The list is almost endless, and there is usually a place on the shelf for all of them.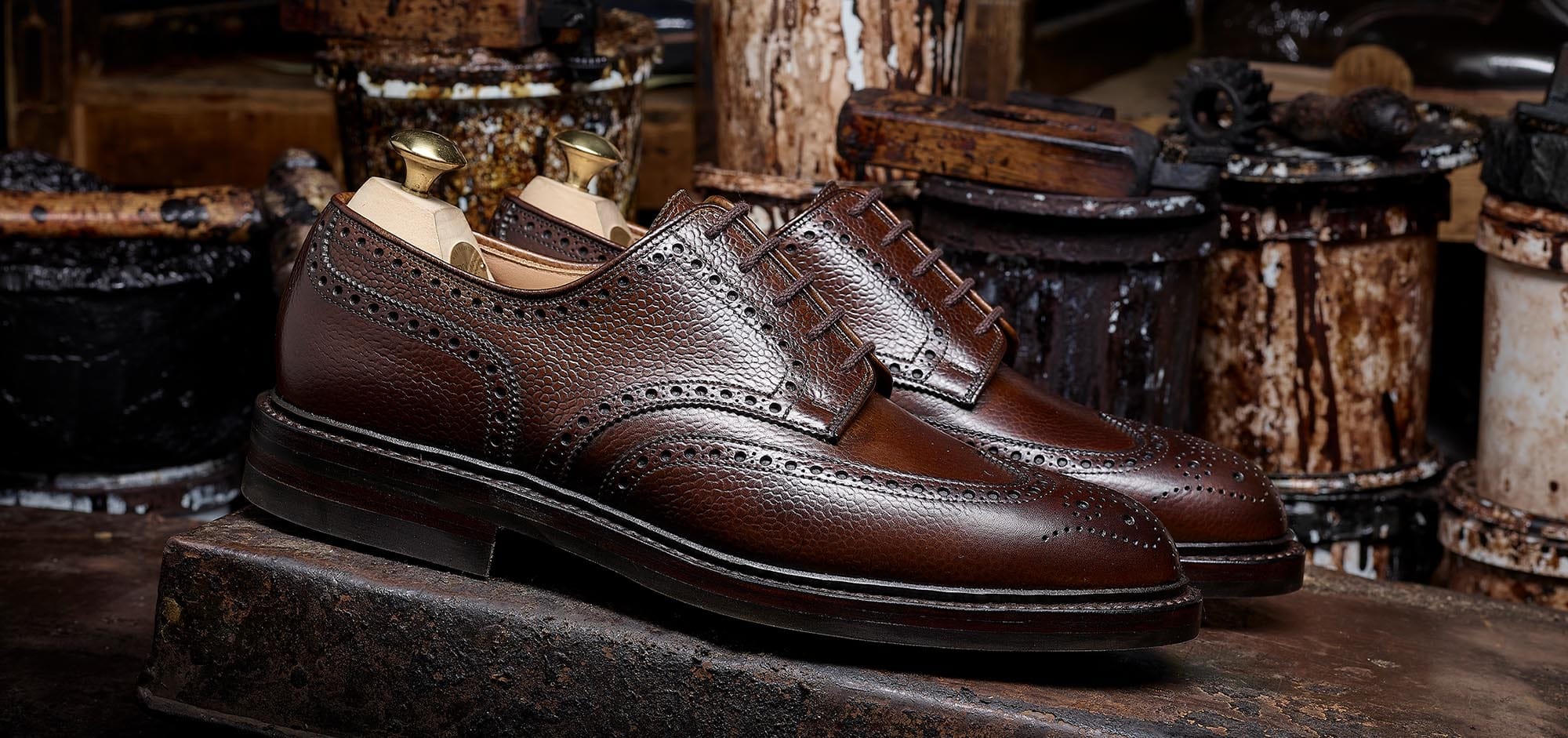 Pembroke in Dark Brown Scotch Grain
Probably our most recognisable Derby Shoe, Pembroke has established itself as an iconic name throughout the whole Crockett & Jones Men's Collection, here chosen in Dark Brown Scotch Grain. A classic full brogue country-style Derby shoe with a Dainite rubber sole and a storm welt, Pembroke is a perfect choice for a practical Derby.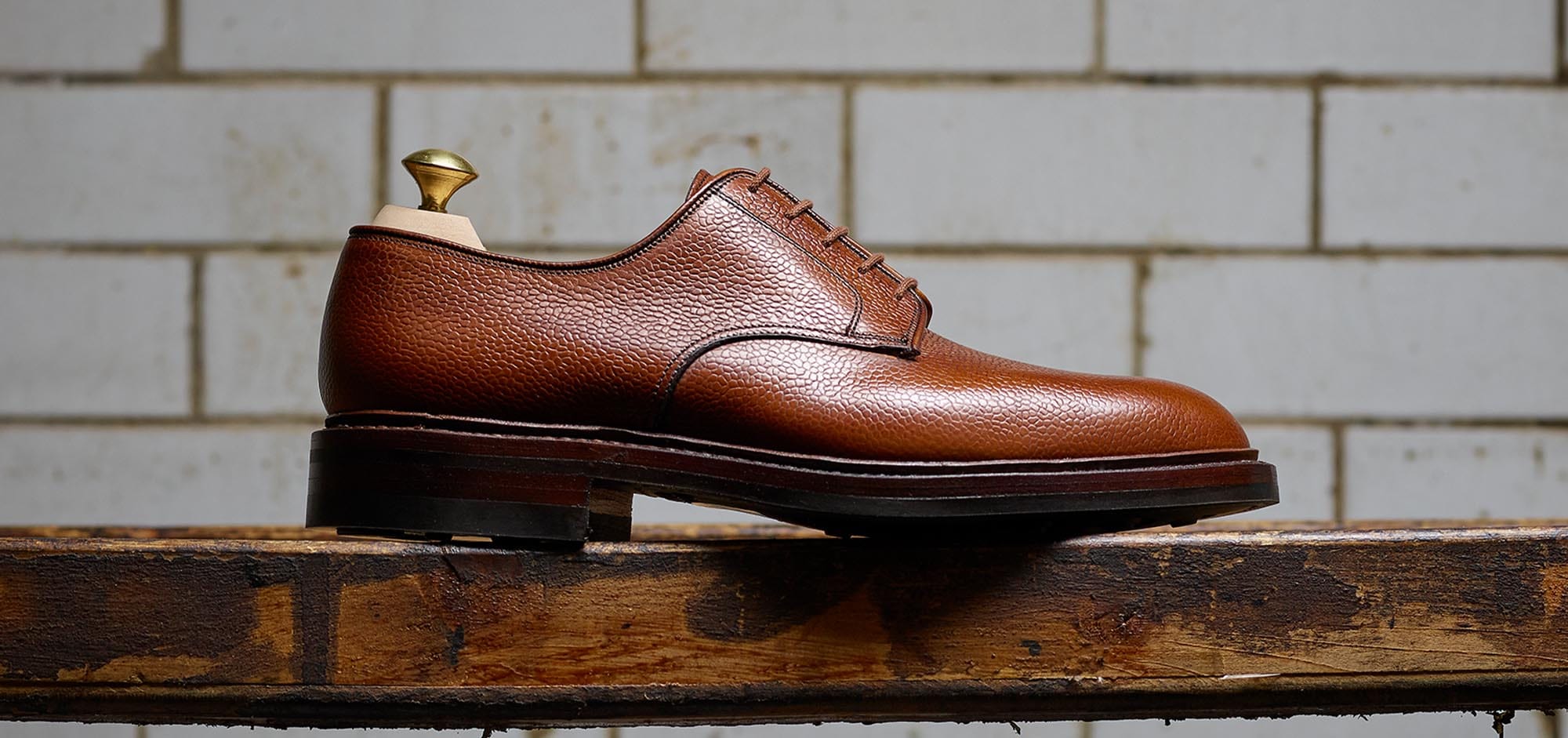 Grasmere in Tan Scotch Grain
Another popular chunkier Derby is our plain fronted Grasmere in Tan Scotch Grain. Lasted on our 325 last, alongside Pembroke, Grasmere features a medium round toe and increased toe depth offering plenty of room, the perfect characteristics to pair with a Derby's 'Open Lacing' construction.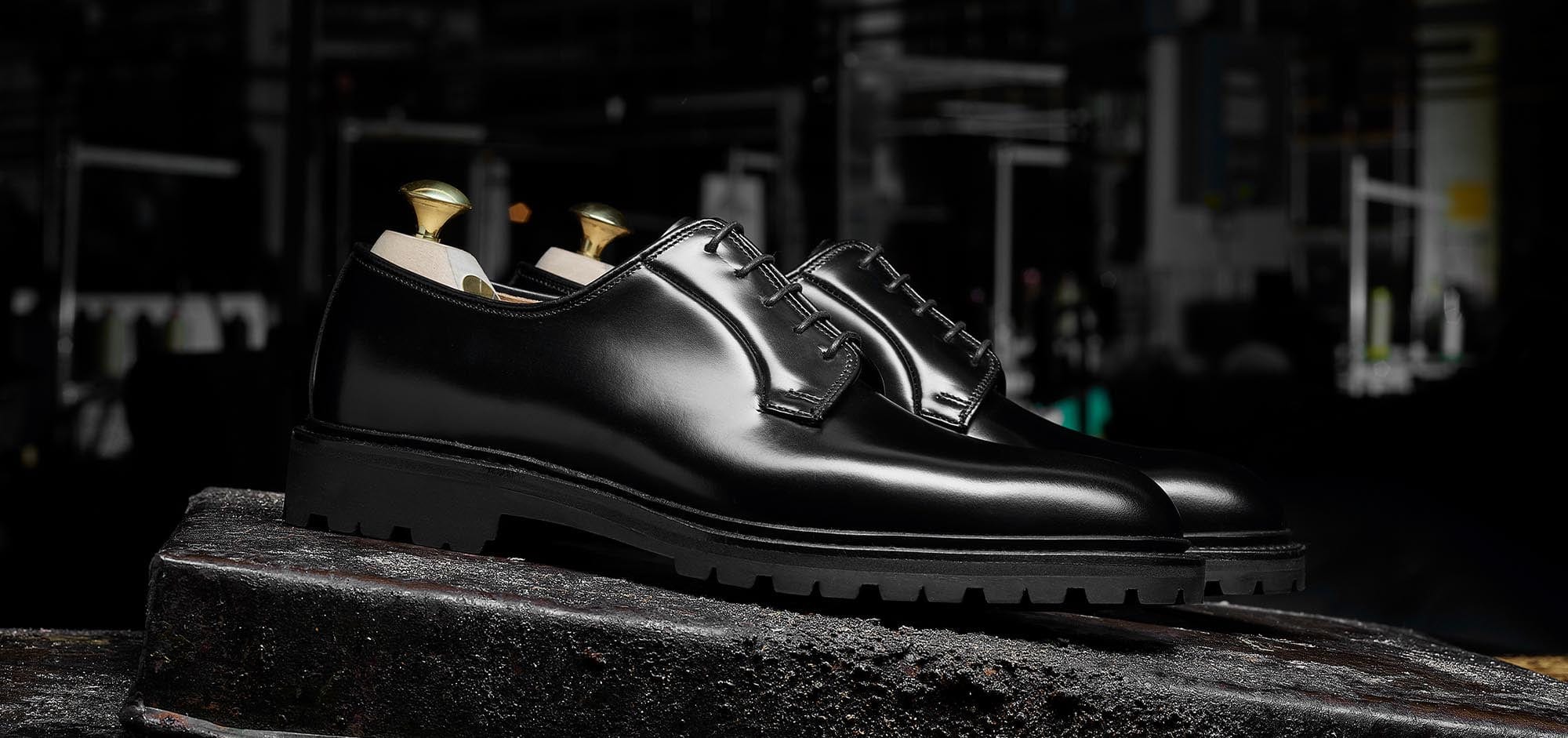 Lanark 3 in Black Cavalry Calf
Lanark 3 in Black Cavalry Calf was first introduced in Autumn Winter 2018 as part of our 'The Black Editions' collection, an audacious collection of English footwear, influenced by Japanese style. Now a firm favourite within our Main Collection, Lanark offers an oversized cleated rubber sole from Vibram, with a storm welt for added waterproof protection.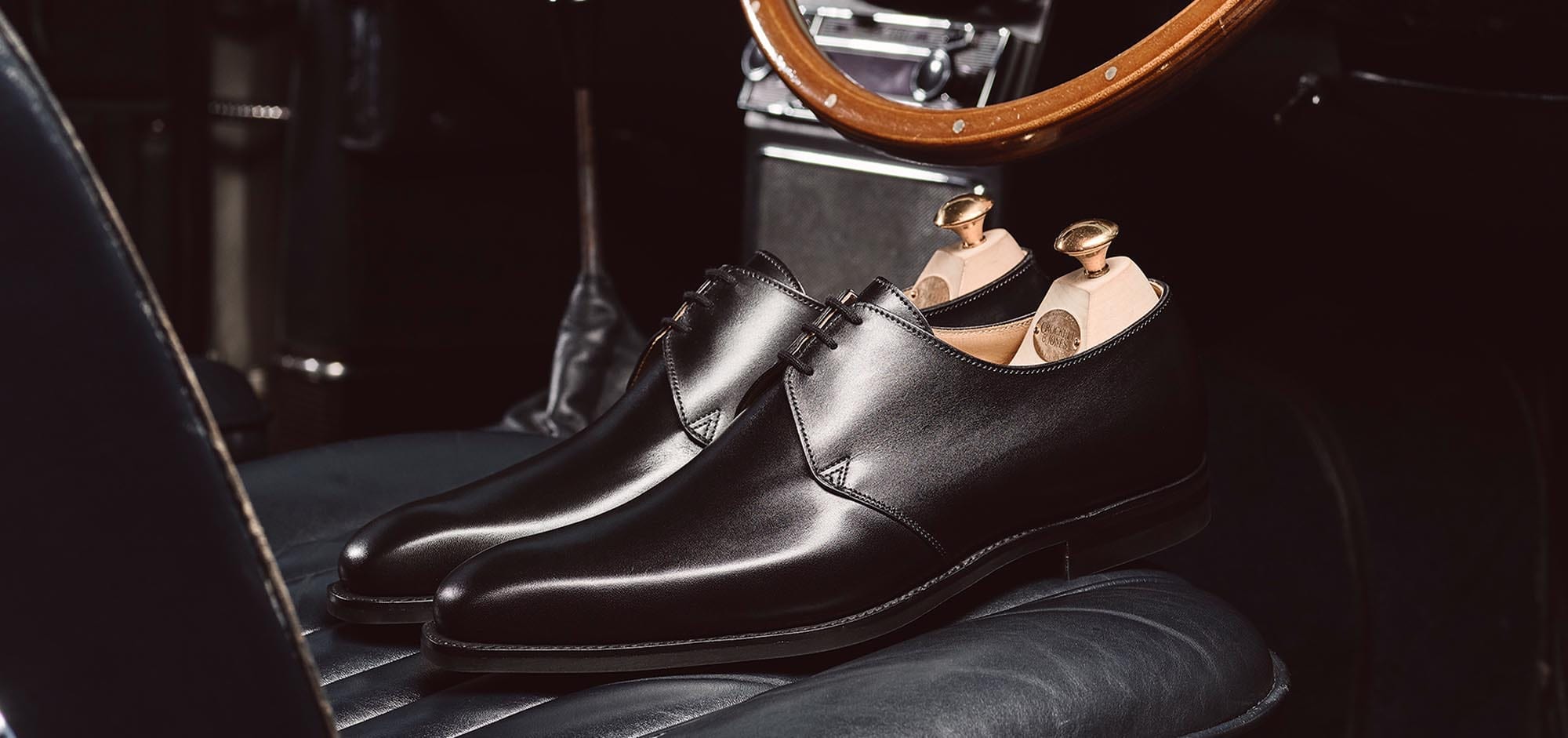 Highbury in Black Calf
A style good enough for James Bond, this elegant black derby shoe cemented itself into Crockett & Jones's legacy as the choice style in Skyfall, Spectre and now No Time To Die. Two British icons united by style and elegance. A plain fronted three eyelet derby shoe with our 'City' rubber sole, Highbury is the perfect occasion Derby.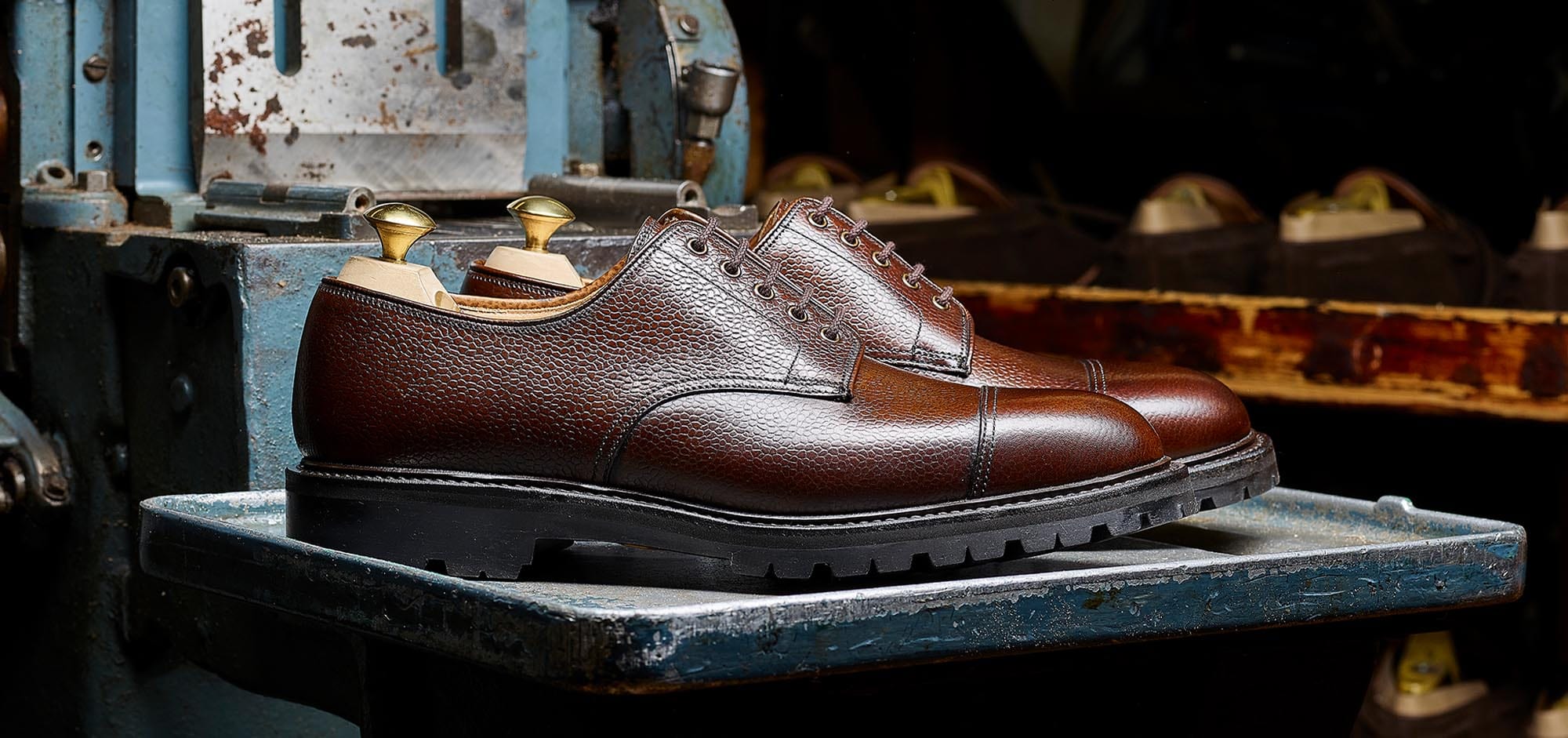 Sandhurst in Dark Brown Scotch Grain
We finish our Top 5 Men's Derbys with our newest Derby in the collection. Sandhurst, introduced for Autumn Winter 2020, is a military inspired, cap toe Derby made from the finest Dark Brown Scotch Grain. Another style set on Vibram's oversized cleated rubber sole, Sandhurst is the perfect alternative style for country walks when a boot is no longer required.