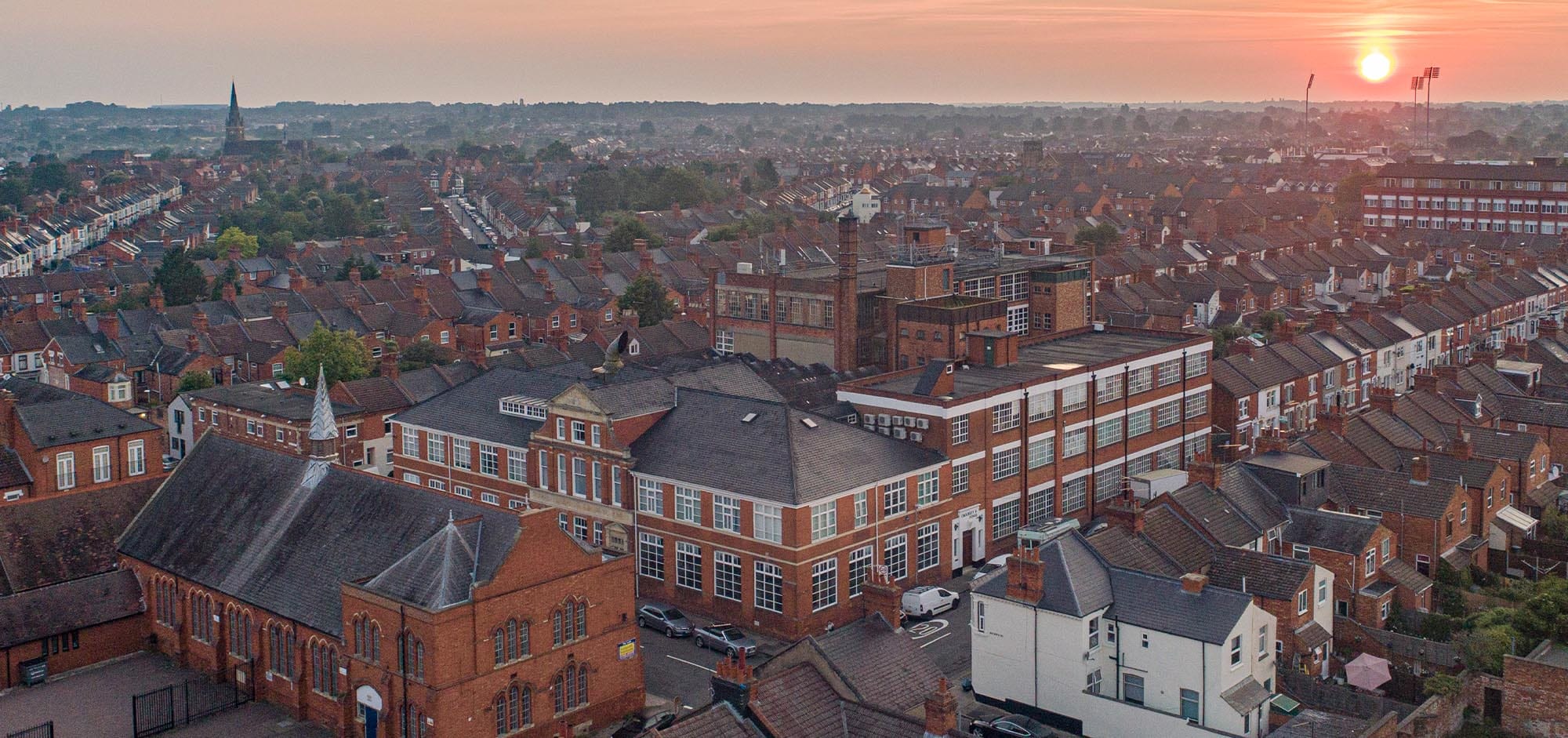 There are a few choice products that the U.K does well. Footwear is most certainly one of them!
Employing craftsmen and craftswomen in the U.K. for nearly 145 years gives us a solid foundation to enjoy such a day. Currently managed by the 4th generation our very mantra is being passed down to the next, as we continue to navigate whatever the World's economy throws our way.
Investing in our training school whilst generating nearly half of the factories power via our new solar panels, all helps to keep that mighty 'Made in England' flag waving. We'll be honest, keeping a shoe factory the size of Crockett & Jones moving forward, takes a staggering amount of determination and skilled management, with a Floyd size splash of relentlessness thrown in for good measure. If we could bottle what it truly takes to keep our family business, Crockett & Jones, producing some of the finest shoes & boots in the world, we would place a small vial in each shoe box for you all to enjoy!
To remain in full control of our own multi-generational English shoe factory, situated in Northampton, the world-renowned 'Home of English shoes', is not getting any easier. Competition from disingenuous 'marketing' brands, the constant battle of upholding quality, energy price hikes, the northern hemispheres worryingly warm weather and unyielding leather and component price increases, means it's getting tough! Thankfully we thrive on tough, we're British!
To buy British, we have to sell British. To sell British, we have to make British. On a day created to promote the British economy, we would prefer to celebrate you. Without our customers, we are nothing, so it is with a dutiful and heartfelt thank you, that we say… THANK YOU. Thank you for choosing to buy British, thank YOU for choosing to buy Crockett & Jones.
Our promise is simple: We promise to keep making English shoes, if you promise to keep buying them.