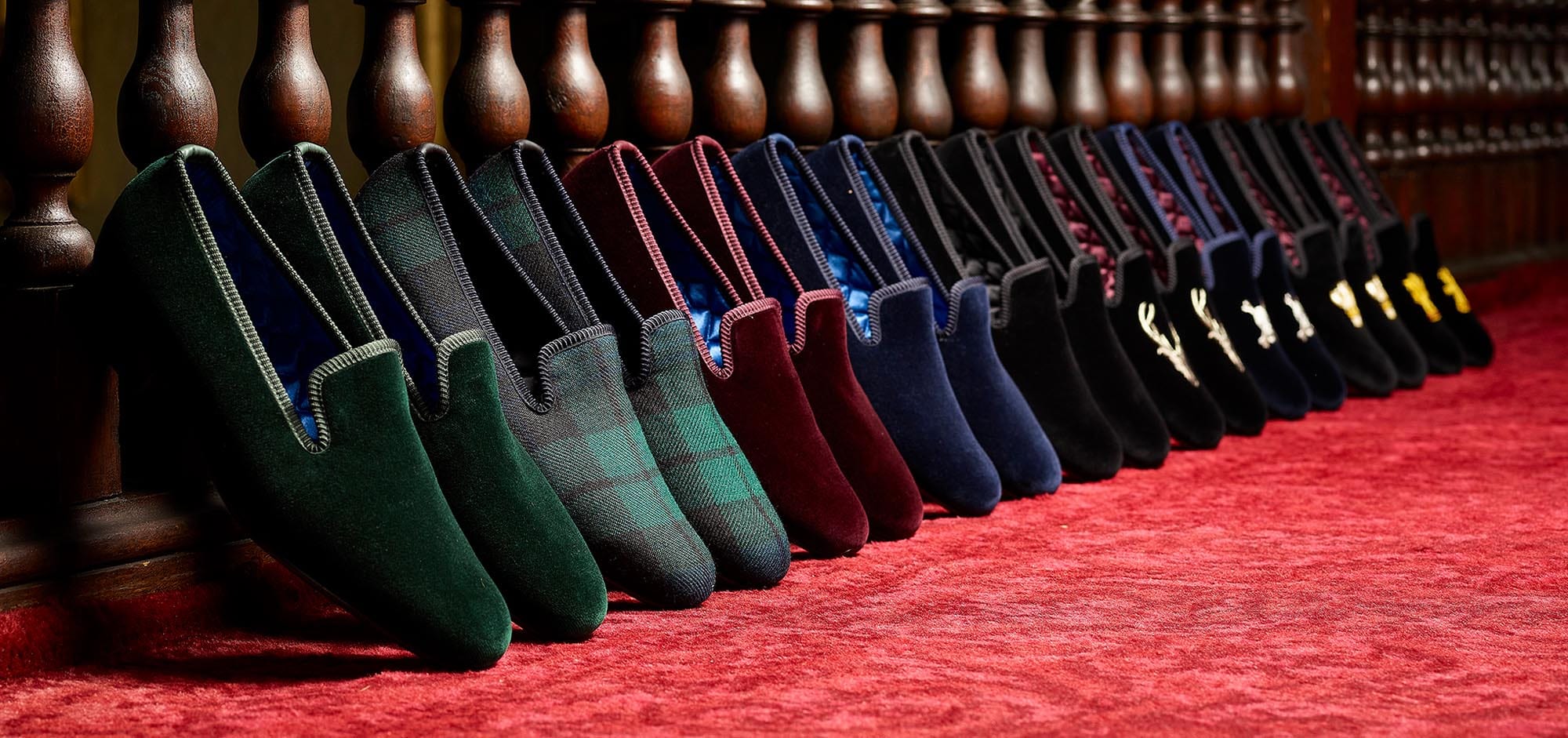 This Friday & Saturday, our well-respected slipper maker, 'Bowhill & Elliott' will be in store, showcasing the art of hand making fine slippers.
Produced in a small, artisanal workshop in Norfolk, England, each pair of velvet slippers is meticulously made with great care and attention. Manufacturing methods that date back centuries, will be on display throughout the day with plenty of opportunities for customers to ask questions, and possibly even have a go!
For the duration of the two day event, held at our Knightsbridge store on Friday and Jermyn Street flagship on Saturday, customers will receive a 20% reduction on all special order slippers placed during the event.
Made from velvet, the upper of an Albert Slipper is a whole cut vamp. This forms a once-piece tongue, promoting comfort. Alberts tend to sport a leather sole with extravagant quilted linings, typically wine or a vibrant blue, exuding the feeling of luxurious comfort.
Thought to be named after Queen Victoria's consort, Prince Albert, Albert Slippers date back to the early 1800's. Smoking Jackets were at the height of fashion which resulted in the Albert becoming a footwear of choice for Victorian gentlemen hosting lavish dinner parties! Bring in the Prawn Cocktails & Gravlax!
For more information on our Special Order Slippers, please click HERE.