Stage Two
Clicking
With the leather stores bursting at the seams with high quality European calf, grain and suede, the clickers are eagerly poised with their knives at the ready. But not just any old knives…
In The Making
A short video of the Clicking Room shows Stuart & Paul hand clicking, followed by Richard, who inspects calf skins for defects. Crockett & Jones uses a combination of hand and press knife clicking, both techniques require an enviable level of skill and knowledge.
THE ART OF CLICKING
The Clicking Department is the first stage of production where the shoe's uppers are cut. The 'Clicker' is a highly skilled operative, whose name derives from the 'click' sound made when the knife is removed from the leather. Today, the department is a mixture of experienced hands and trainees. The younger members begin cutting lining leather, leaving the experienced clickers to focus on cutting the upper leather, whilst slowly passing on their years of expertise.
CONCENTRATION
A Clicker's main responsibility is to examine the leather for defects and to ensure these are not included in the shoes. Leather defects can be found in the form of barbed wire or disease scars, growth marks or veins. An experienced Clicker needs to be knowledgeable and highly skilled, in order to maximize the usage whilst retaining the utmost quality.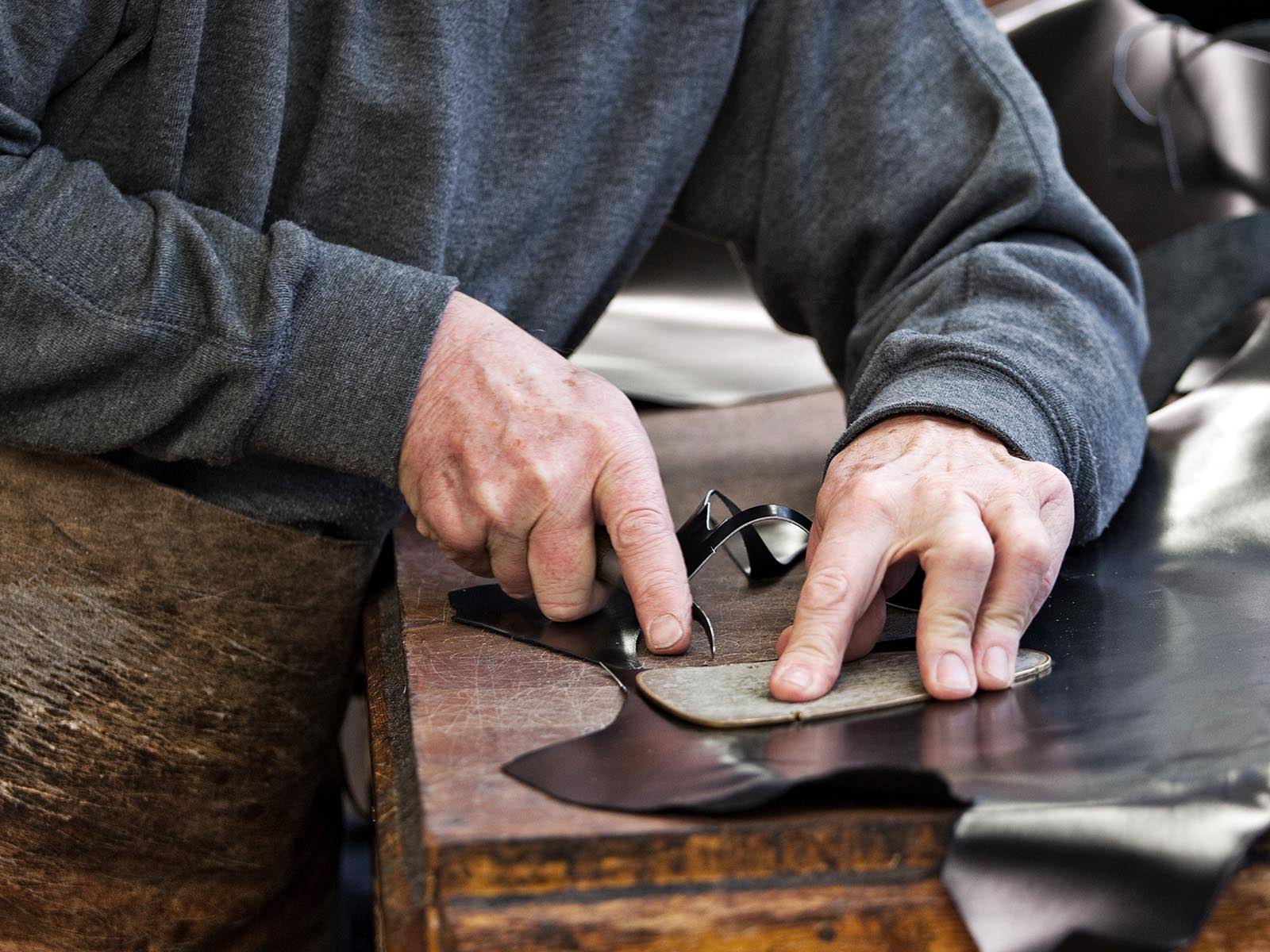 A CLICKER'S SIGNATURE
A clicking knife is unique to each Clicker. They design and grind hacksaw blades to their own personal taste and working preference. Clicking blades take around 15-20 minutes to shape: 5-10 minutes to 'fetch' the blade, around 5 minutes to grind into shape and several minutes to perfect the blade using a 'strop' (a piece of wood coated in thick cordovan leather). Although a clicking blade only lasts a few weeks, the handles can last for decades.