Stage Four
Preparation
Preparation refers to the gathering of all other components that are required during the making of our shoes. In typical Crockett & Jones form, many of the components are produced in-house, including the cutting of heels, insoles and soles. The heel department and sole department are small workshops in their own right and work tirelessly to feed the factory beside them.
In The Making
A short video of the Preparation Department, shows Martin cutting insoles from leather bends, Sue attaching the ribbing and Brian tacking insoles to their last.
FOUNDATIONS ARE LAID
Preparation of the 'bottom' part of the shoes is the fourth stage of production. The insoles and soles are cut from leather bends or rubber sheets using large heavy presses. The leather insoles are prepared for 'Lasting' by attaching the material rib, to which the welt will eventually be stitched. The heels are built in-house with leather or rubber lifts and top pieces. At this stage the appropriate lasts are selected to be matched with the closed uppers.
AWAITING THEIR FATE
In the depths of the 19th century factory is a vast basement, where over 40,000 lasts are stored in more than 3000 cubby holes. Completed uppers from the Closing room are now married up with a pair of lasts, and will remain with them for the next 5-6 weeks.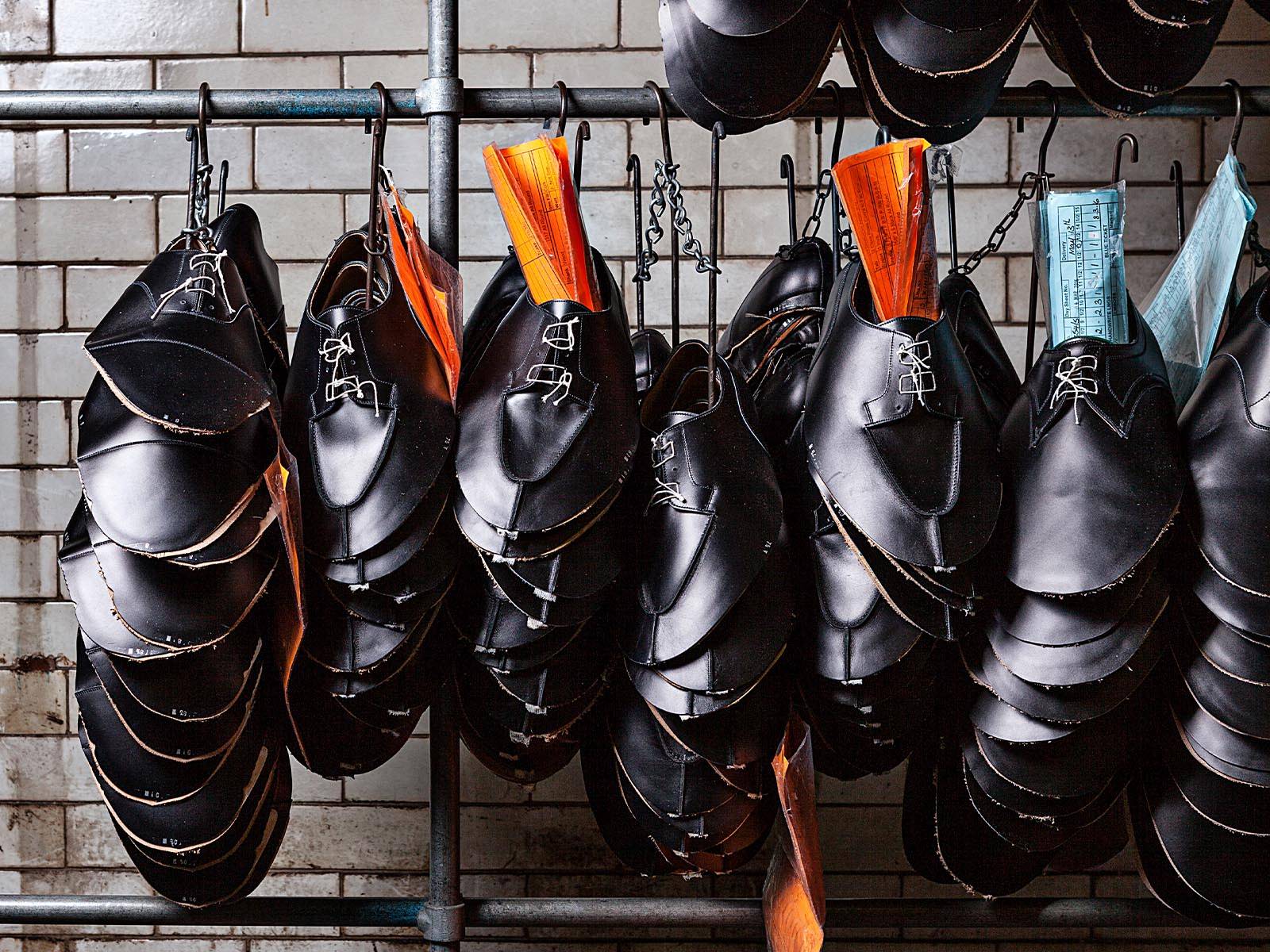 HEELS AND INSOLES
All leather heels and insoles used in the production of Crockett & Jones shoes are cut from leather bends in our Northampton factory. By buying in the raw materials and handling the making process, we are better placed to control the quality and supply of the components used to make our shoes.