Stage One
PATTERN CUTTING
Once a design or style is agreed on by our Managing Director, it is discussed with our Pattern Cutters. Pattern cutting is the initial design and development phase and as any established Pattern Cutter will tell you, "If a pattern is not perfect when it leaves our pattern room, the shoes will not be perfect when they leave our factory."
In The Making
A short video of the Pattern Room shows Mark using the traditional method of masking a last (Last 363), giving him the inside and outside profiles. The masking tape is then removed, flattened and overlaid to produce the 'Mean Form' – an average of that last. Still seen today, this method has been used by Crockett & Jones's pattern cutters for more than a century.
AND SO IT BEGINS…
Once the patterns have been taken from the last, a prototype sample is made and test fitted. After any necessary adjustments to the patterns, a final sample pair is produced. It is crucial to ensure that the patterns fit correctly and that the upper sits nicely on the 'wood' (last) before starting on bulk production.
FUNDAMENTALS OF A LAST
A Pattern Cutter's work can be appreciated throughout the early stages of production, from the upper and lining patterns that a Clicker will use to the press knives needed in the Preparation department. A pattern cutter's role is to reproduce the fundamentals of our lasts, enabling our craftsmen and women to make the shoes as they were intended to be.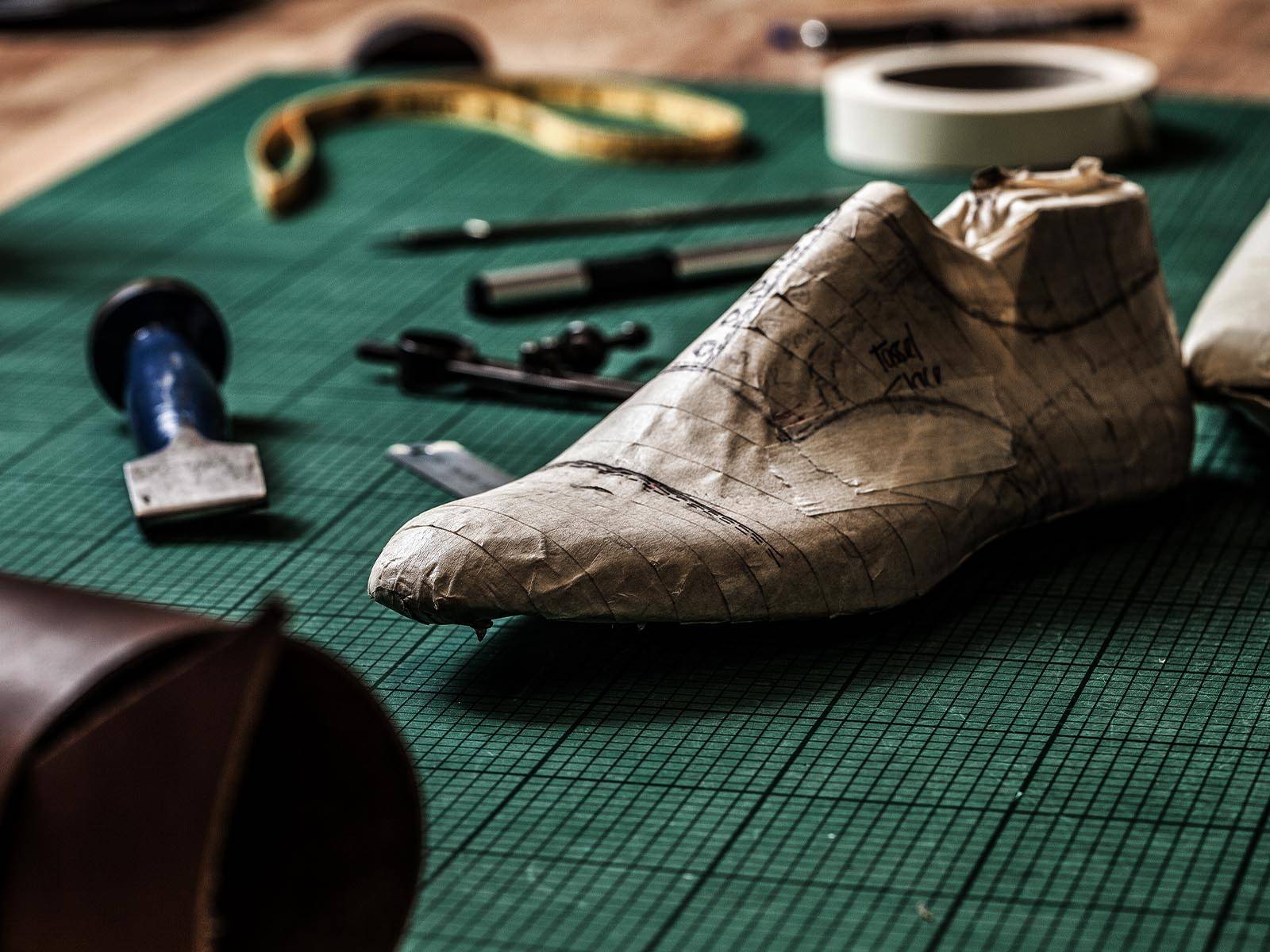 EYE FOR DETAIL
Pattern cutting can only be described as a discipline, born from a passion for shoes. Requiring a fine balance of creativity, marginal OCD, vast technical understanding and an in-depth knowledge of the shoemaking process that truly rivals the best and most experienced heads in the shoe industry. No mean feat then for our resident Pattern Cutter.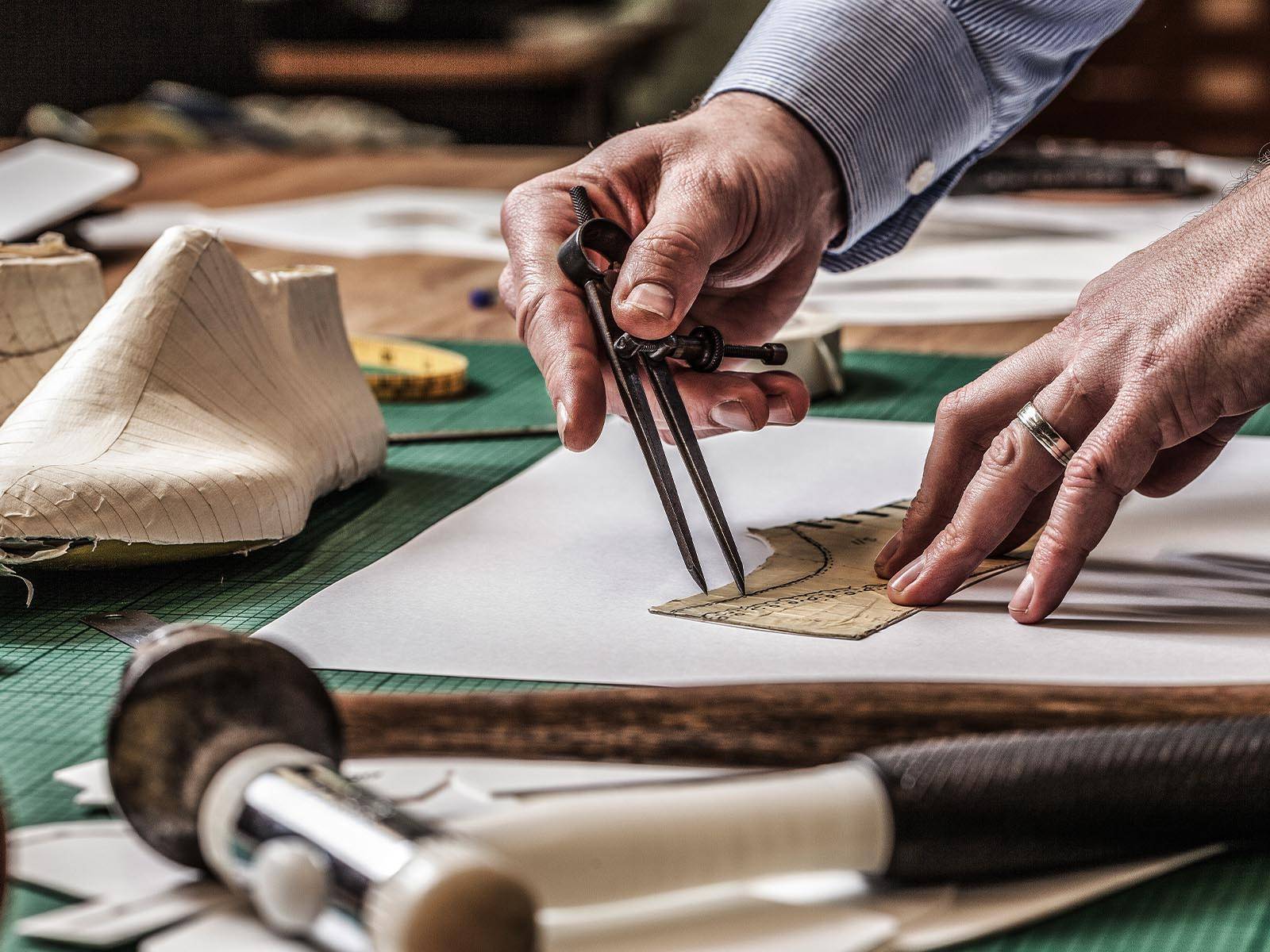 THE MODERN ERA
Pattern cutting has evolved since the early days, and although age old techniques will always be utilised, other areas have been modernised. With the introduction of CAD and CAM, the pattern cutting department was able to bring more of the process in-house, giving them maximum control over the patterns they distribute throughout the factory.